Holiday Shopping
Sponsored by the Czerwinski family
Executive Council Charities has partnered with UMOM New Day Centers and FR1ENDS of the CH1LDREN to provide a holiday experience for children at risk. ECC, through members of Executive Council 70, take disadvantaged children on a one-of-a kind Holiday Shopping adventure that allows these children to get lots of gifts and other necessities that they'd very likely go without.
We need your help to have a greater impact. Please consider sponsoring the experience or attending the event.
Holiday Shopping 2022 Pictures
Executive Council 70 Members presenting donations to UMOM New Day Centers & FR1ENDS of the CH1LDREN.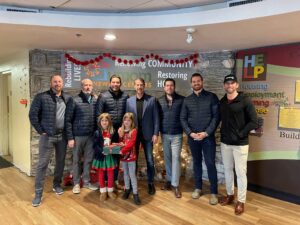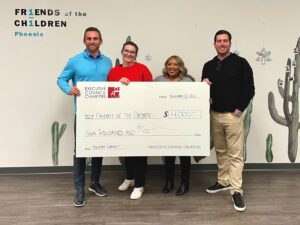 Holiday Shopping Current and Past Chairmen
2023 – Luke Moffatt, Chris Lubeck
2022 – Josh Bowman, Luke Moffatt
2021 – Michael Fletcher, Josh Bowman
2020 – Matt Campbell, Michael Fletcher
2019 – Travis Reid, Matt Campbell
2018 – Tom Grace, Travis Reid
2017 – Ross Steckelberg, Tom Grace
2016 – Jeff Seaman, Ross Steckelberg
2015 – Tom Jarvis, Jeff Seaman