SUPPORT ARIZONA'S YOUTH
MAKE A DIFFERENCE TODAY!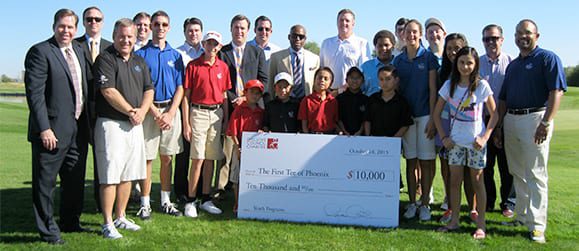 EXECUTIVE COUNCIL CHARITIES
Executive Council Charities is a 501(c)(3) Arizona nonprofit corporation dedicated to helping youth in our community. Our goal is to provide grants to programs and nonprofit organizations focused on helping youth in Arizona overcome adversity and reach their full potential as productive, caring, responsible citizens. Funds are raised through signature events like The Original Taste, Holiday Classic and Cantina along with direct contributions to our annual campaign – Support Arizona Youth. With the help of numerous partners and the support of the community, Executive Council Charities is able to meet our charitable goals.
Executive Council 70 is a group of local professionals dedicated to organizing and providing volunteers for fundraising activities to invest in the most impactful programs through Executive Council Charities' grant program. Originally formed to support the Boys & Girls Clubs of Metropolitan Phoenix in 1972, our 70 Active and 250 Life Members have been assisting youth organizations for more than four decades and have raised more than $6 million dollars in just the past five years.